News / Events
Additional CNC Machine Added to the Machine Shop Read More...
Computerized Dot Peen Marking System by Monarch Supply Co., Inc. Read More...
Monarch Supply Co., Inc. Earns ISO 9001:2008 Certification Read More...
Eleven Virginia Companies Accepted into Virginia's Accessing International Markets Program.
Read More...
Monarch Supply Co., Inc. has been a key vendor on the Shipboard Habitability Contract for the US Navy for over 12 years.
Read More...
Quality and Experience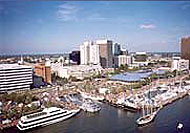 For almost 40 years, Monarch Supply Co., Inc has supplied the US Navy and Army and maritime industry with a wide selection of pipe, valves, fittings and instrumentation. We carry over $1,000,000.00 in inventory for immediate delivery for ongoing repair jobs.
We have a large inventory that includes copper nickel socketweld and bronze sil-braze fittings, flanges, and union end valves. We also carry other diversified items including gauges, thermowells, instrumentation and universal joints. In addition, we can fabricate specialty items to your specifications in any material.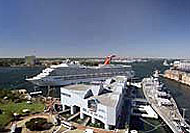 We have a full library of industry and navy specifications and drawings to make sure our customer receives material compliant with their purchase order specifications. These include 803-6397430 400# cuni socketweld fittings, Mil-F-1183 bronze sil-braze fittings and flanges, Mil-T-16420 cuni pipe, 803-5001003 700# ball valves, 810-1385866 deck sleeves, 803-1385714 and 803-4384536 union end valves, Mil-V-24578 gauge valves, 803-2177525 900# globe valves, Mil-V-24509 flanged ball valves, Mil-Std-22D backing rings, 810-4714432 pipe hangers, and 810-1385880 butt weld fittings.

800-366-3075
1000 Cavalier Blvd. Chesapeake, VA 23323
Sales@MonarchSupply.com