Stainless Steel Sinks
Monarch Supply Company carries in stock stainless steel sinks to Navy military specification to Mil-S-2143. It comes with brackets and other mounting supports. It can be supplied with the Mil-S-2143 bronze 2″ p-trap and the faucet assembly if required.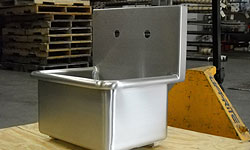 Monel and Special Alloy Nipples
Monarch Supply Company stocks monel sch 40 nipples. We carry 4 inch long threaded one end (TOE) and 8 inch long threaded both ends (TBE) as standard sizes. If you need longer or shorter, we can cut and thread pipe that we also stock and make the nipples to your size requirements. We can also make nipples out of other specialized alloys.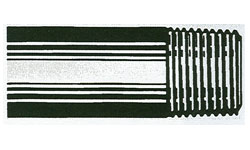 Deck Sleeves
Monarch Supply Company stocks deck sleeves in various materials. We stock the Insulated Deck Sleeve to navy drawing 502-4886321 and the plain steel deck sleeve to 810-1385866. In addition, we stock aluminum and steel compression sleeves with single or double nuts to 545-1856518. Sleeves in copper-nickel 90/10 and 70/30 are also in stock.