Monarch Supply Co., Inc. Computerized Dot Peen Marking System
Chesapeake, VA, November 2014—Monarch Supply Co., Inc. has recently added a Computerized Dot-Peen Marking System for high quality, high speed, and cost effective marking of manufactured products. Monarch Supply is able to mark all kinds of materials, from plastics to titanium to the hardest steels quickly and accurately. Read More >>
Monarch Supply Co., Inc. Earns ISO 9001:2008 Certification
Program provides resources to support international business expansion
Chesapeake, VA, October 10, 2014—The Quality Management System (QMS) of Monarch Supply Co., Inc. has been certified to conform to the International Organization for Standardization Quality Management Systems ISO 9001:2008 in its machining and distribution of pipe, valves, fittings and instrumentation. Monarch Supply Co., Inc. supplies industrial and commercial customers who are looking for high quality material, in addition to the US Navy, Army and maritime industry. Read More >>
Eleven Virginia Companies Accepted into Virginia's Accessing
International Markets Program
Program provides resources to support international business expansion

RICHMOND – The Virginia Economic Development Partnership (VEDP) today announced the acceptance
of 11 Virginia companies into its year‐long Accessing International Markets (AIM) export development
program. The program, launched by VEDP in December 2005, introduces companies across Virginia to
new global business opportunities. AIM helps Virginia companies pursue international leads in a new
market overseas and activate their export sales. Download PDF Here >>
Shipboard Habitability Improvement Program

Monarch Supply Co., Inc. has been a key vendor on the Shipboard Habitability Contract for the US Navy for over 12 years. The Habitability Program was initially established by NAVSEA in 1975 and was later expanded to include all Type Commanders in 1979 when CNO issued OPNAVINST 9640.1.
The objective of this program is to completely renovate crew, CPO and troop berthing and sanitary spaces in order to attain and maintain the habitability standards set forth in OPNAVINST 9640.1.
Monarch Supply Co., Inc. stocks sinks, p-traps, plumbing fittings, chrome plated pipe, deck drains, sil-brazed fittings, ball valves, and union end valves for this long term contract. Download PDF Here >>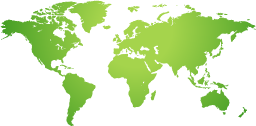 Monarch Supply Company ships material internationally to Canada, England, Australia, Taiwan, Spain and other countries. We are very familiar with export packaging and crating. Monarch is registered with the US State Department in their Defense Trade Controls office, and is familiar with export controls and the process for obtaining export licenses for material listed on the United State Munitions List (USML) which does include most material made to government drawing or government military specifications.