Computerized Dot Peen Marking System - News and Events
PRESS RELEASE
FOR IMMEDIATE RELEASE
For further information, please contact:
Stacy Narlis
Executive Vice President
sales@monarchsupply.com
757-487-1700

Monarch Supply Co., Inc. Computerized Dot Peen Marking System
Chesapeake, VA, November 2014—Monarch Supply Co., Inc. has recently added a Computerized Dot-Peen Marking System for high quality, high speed, and cost effective marking of manufactured products. Monarch Supply is able to mark all kinds of materials, from plastics to titanium to the hardest steels quickly and accurately.
Dot peening is achieved by electromechanically striking a carbide or diamond stylus assembly against the surface of the part to be marked. This type of marking is made of a succession of dots. Each dot is created by the impact of the stylus on the surface. The force is given by a controlled current pulse through the solenoid, in order to punch the magnet toward the surface. An efficient spring returns the stylus assembly to the start position, waiting for the next pulse.
The new marking system will ensure that traceability information, logos, and other information required can be marked legibly, quickly and accurately on all parts. Monarch Supply has set up the marking area in manufacturing department, and it was easily integrated into the production system.
About Monarch Supply Co., Inc.
Since 1976, Monarch Supply Co., Inc. has supplied the US Navy, Army, and maritime industry with a wide selection of pipe, valves, fittings and instrumentation. Our in house machine shop Monarch Manufacturing was added to manufacture specialized fittings and flanges for customers.
Monarch Supply Co., Inc., for over 38 years, supplying the highest quality products the world over.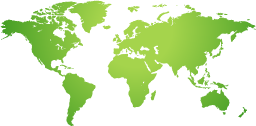 Monarch Supply Company ships material internationally to Canada, England, Australia, Taiwan, Spain and other countries. We are very familiar with export packaging and crating. Monarch is registered with the US State Department in their Defense Trade Controls office, and is familiar with export controls and the process for obtaining export licenses for material listed on the United State Munitions List (USML) which does include most material made to government drawing or government military specifications.