News and Events

- ISO 9001 Press Release
PRESS RELEASE
FOR IMMEDIATE RELEASE
For further information, please contact:
Stacy Narlis
Executive Vice President
sales@monarchsupply.com
757-487-1700

Monarch Supply Co., Inc. Earns ISO 9001:2008 Certification
Chesapeake, VA, October 10, 2014—The Quality Management System (QMS) of Monarch Supply Co., Inc. has been certified to conform to the International Organization for Standardization Quality Management Systems ISO 9001:2008 in its machining and distribution of pipe, valves, fittings and instrumentation. Monarch Supply Co., Inc. supplies industrial and commercial customers who are looking for high quality material, in addition to the US Navy, Army and maritime industry.
The certification process began in an effort to ensure excellent and continuously improving service to customers. This required all employees to think about how best to serve both internal and external customers, and then work together to determine the best way to manage their systems to support those goals.
For a company to be considered for ISO certification, it must demonstrate the ability to consistently provide products that both meet customer specifications and comply with regulatory requirements. In addition, the company must aim to enhance customer satisfaction through the effective application of its systems, including the dedication to continuous improvement of their organization and its processes. All of these factors are tested through a detailed audit.
Stacy Narlis, Executive Vice President and ISO Management Representative for Monarch Supply Co., Inc., stated "We are both proud and excited about our ISO 9001 certification which are essential tools of the world's economy. Our industrial and commercial customers appreciate our high quality and now our QMS system certification. We are continually seeking ways to ensure our customers that the quality products received from Monarch Supply Co. are the very best."
About Monarch Supply Co., Inc.
Since 1976, Monarch Supply Co., Inc. has supplied the US Navy, Army, and maritime industry with a wide selection of pipe, valves, fittings and instrumentation. Our in house machine shop Monarch Manufacturing was added to manufacture specialized fittings and flanges for customers.
Monarch Supply Co., Inc., for over 38 years, supplying the highest quality products the world over.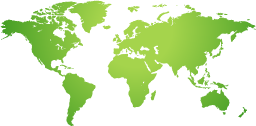 Monarch Supply Company ships material internationally to Canada, England, Australia, Taiwan, Spain and other countries. We are very familiar with export packaging and crating. Monarch is registered with the US State Department in their Defense Trade Controls office, and is familiar with export controls and the process for obtaining export licenses for material listed on the United State Munitions List (USML) which does include most material made to government drawing or government military specifications.