News / Events
Additional CNC Machine Added to the Machine Shop Read More...
Computerized Dot Peen Marking System by Monarch Supply Co., Inc. Read More...
Monarch Supply Co., Inc. Earns ISO 9001:2008 Certification Read More...
Eleven Virginia Companies Accepted into Virginia's Accessing International Markets Program.
Read More...
Monarch Supply Co., Inc. has been a key vendor on the Shipboard Habitability Contract for the US Navy for over 12 years.
Read More...
Government Contracts

Monarch Supply Co., Inc. meets the Navy's Mil-I-45208 quality system. Our QA Manual is available upon request. In addition, we can accept orders that require strict quality compliance or source inspection.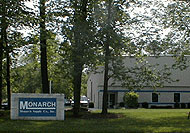 Monarch Supply Company, Inc. is a stocking distributor of valves, fittings, instrumentation, pipe, and specialty piping components. We have been in business almost 40 years. We carry a large stock that includes copper nickel socketweld and bronze fittings, flanges, and valves. We also carry other diversified items including gauges, instrumentation and universal joints. Our stock is competitively priced and we can handle all of your requirements. We can also fabricate specialty items to your specifications in any material.
Chuck Moyer founded Monarch Supply Company, Inc. in 1976. Customer service has always been our top priority. Chuck gathered a staff of salespeople, expeditors, quality assurance managers, shipping and receiving clerks, and billing clerks who are experienced, courteous and eager to help with all of your needs.
We strive to keep our customers happy with quality material and on-time delivery at competitive prices. We carry an extensive stock of material to meet your urgent and daily requirements. In addition, we also offer quick delivery on a wide range of specialized material. We have formed powerful relationships with the leading manufacturers in our industry.
We are here not only during the week, but also on weekends and holidays to solve all of your requirements, even in emergency situations. We have many resources that enable us to supply quality material according to all of your specifications. Please call, email or fax us for information and quotations. We will gladly help you with any material or technical support you need.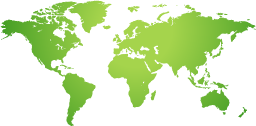 Monarch Supply Company ships material internationally to Canada, England, Australia, Taiwan, Spain and other countries. We are very familiar with export packaging and crating. Monarch is registered with the US State Department in their Defense Trade Controls office, and is familiar with export controls and the process for obtaining export licenses for material listed on the United State Munitions List (USML) which does include most material made to government drawing or government military specifications.